People, services and resources that make life better
CIRC Resident Services Coordinators (RSC) work closely with residents to help them age in place. RSCs strive to make resident life safer, more connected and more rewarding.
RSC resident support services include:
Welcoming and orienting new residents.
Creating safe and stable home environments.
Connecting residents to community health and human services.
Facilitating conflict resolution
Assisting with paperwork for residential and government-supported services.
Providing information and referrals for financial assistance, healthcare, nutrition, transportation, benefits, and more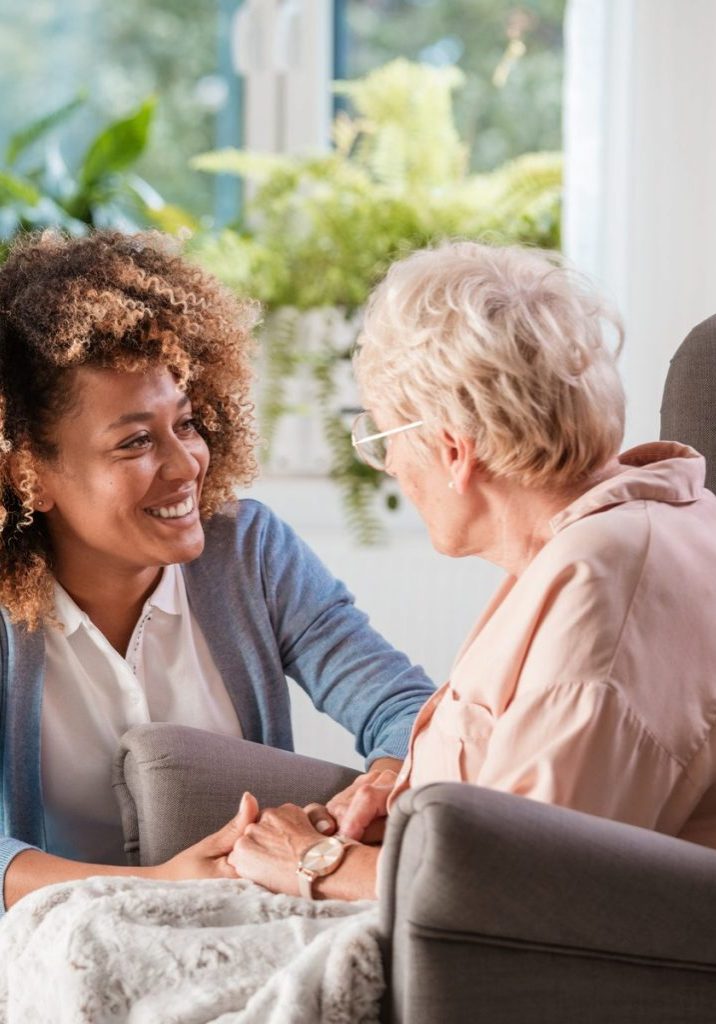 RSCs help with many challenges of daily living including physical and behavioral health, housekeeping, level of care referrals, lease compliancy, neighborhood resources and more.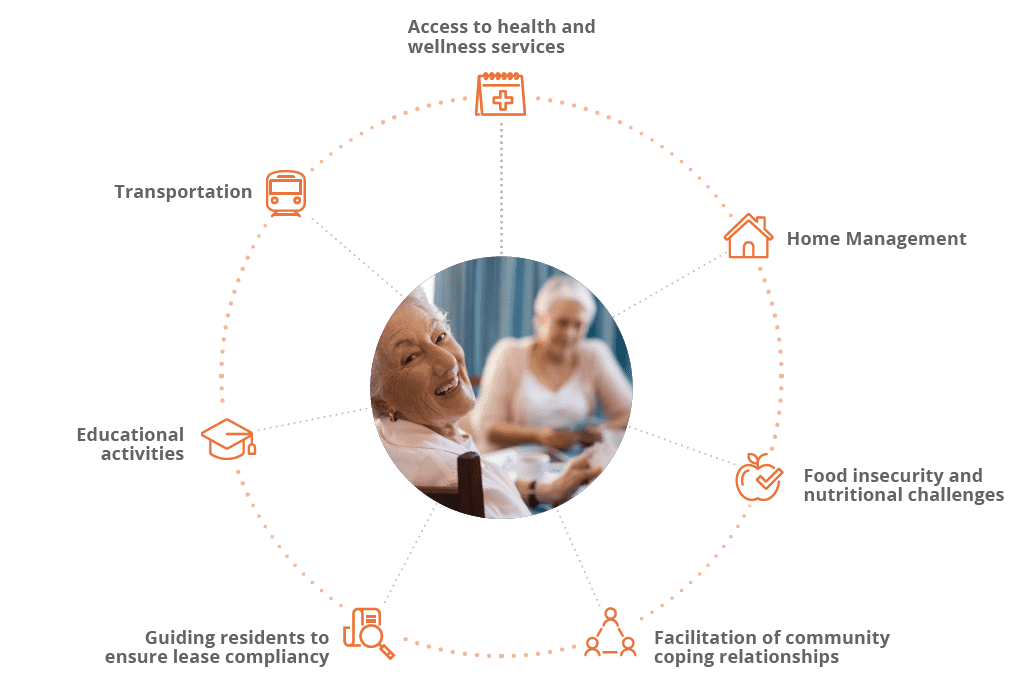 Transportation that's moving forward
CIRC Transportation provides van service for grocery shopping, medical appointments, day trips and more. Our drivers do much more than just take residents from point A to point B safely. They know their passengers' names, the most popular destinations and the specific needs and interests of each community they serve.
Rising to the challenge of food insecurity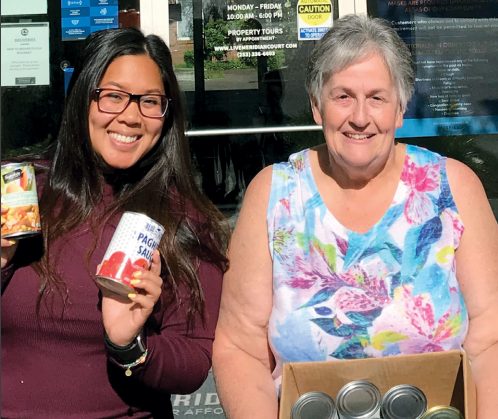 The combination of economic hardships, lockdowns and limited transportation created a primary pandemic challenge for many CIRC residents: putting food on the table. Early in the COVID-19 crisis, we realized food security was a major concern and created a new system of support that included community food pantries, food donation programs and community partnerships. RSCs delivered groceries door-to-door and kept food pantries stocked with essentials. In all, more than 28,400 meals, food boxes and food pantry visits were provided in 2021.